(Comments in bold directed towards audience members)

Good morning, aloha and greetings, fellow market wizards
and welcome once again to Dario, geopolitical Zoomer extraordinaire.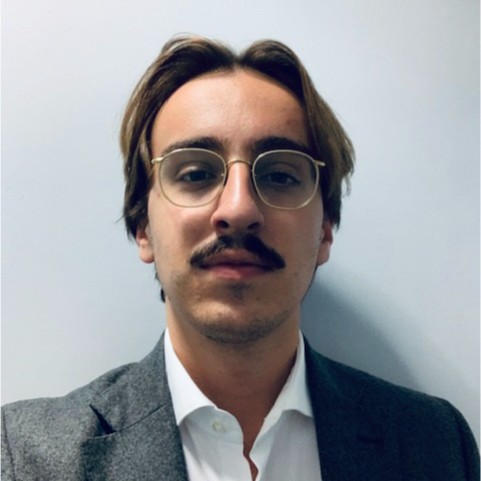 Hello, rabble! (and warlocks)

Thursday the 26th Oct. Come on in. The water's lovely.
Dollar index testing highs again, gold touching $2000, yen through 150 again ECB meeting in Athens, there's a lot going on
(he says trying to inject a sense of drama into proceedings not otherwise apparent)
To start off with this morning, we have some shameless self-promotion and trumpet-blowing from our founder and mentor, Izzy Kaminska.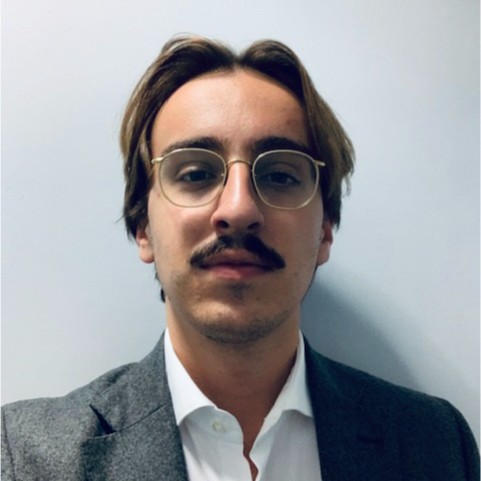 As far as self-promotion goes, the more shameless the better.

"We have a bit of exclusive news for the "live in the house" rabble ONLY. The principle of plausible deniability is invoked.
(when I say 'we', I mean Izzy. I know nothing.)
As you may know, ██████████████████████████████████████████████████████████████████████████████████████████████████████
████████████████████████████████████████████████████████
(that sounds a little bit like John Donne I now realise – for whom the bell tolls)
Anyway ████████████████████████████████████████████████████████████████████████████████████████████████████.Disappeared. ████████████████████████████████████████████████████████ must be feeling its absence keenly.
We have some insight ████████████████████.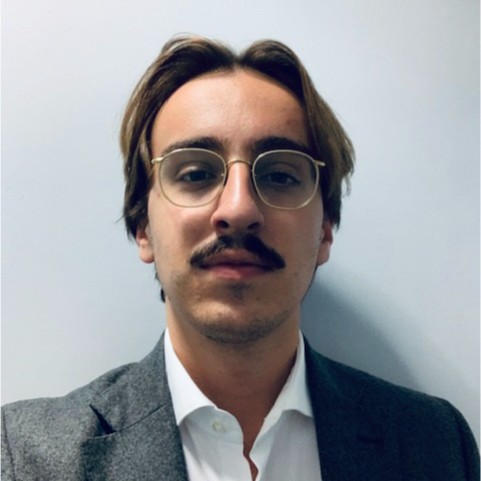 And guys – be forewarned – this is for YOUR EYES ONLY
We will redact all of this in the transcripts later.
Just one of the many benefits of being here live 😉

██████████ prophecy : █████████
sounds like a Spielberg franchise.
██████████████████████████████████████████████████████████████████████████████████████████████████████████████████████████████████████████████████████████████████████████████████████████████████████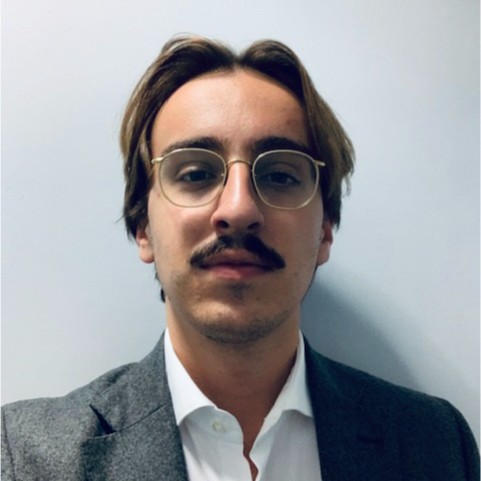 Japanification!

Exactly
(I think we're turning Japanese)

Izzy says, btw, a propos of very little, that the clues to this were very prominent at Jackson Hole. As she flagged btw in her Blind Spot newsletter months ago.
(and yes, she is holding a gun to my head as I type this. No humility. No self-effacement here. No faux modesté. What can I say?)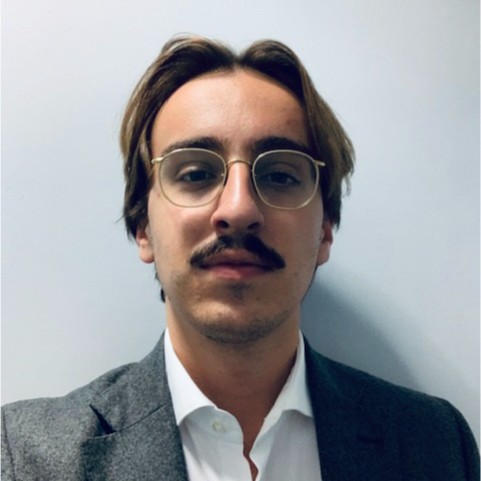 (A polish gun)

When referencing the work of Darrell Duffie. You can read her assessment there.
Although I'm sure everyone who read that piece kept the tab open on their browser and could not bring themselves to close it owing to the myriad, immutable verities it enclosed.
The point here is that the great gilt freak-out of autumn 2022 introduced the need for "operational" asset purchases, which to the laity are indistinguishable from QE purchases, but are to central bankers 'A Thing Apart'
Though, the best way to differentiate them is by the mere point that whereas QE was intended to flood the system with liquidity to prevent a deflationary collapse, "market-function purchase programmes" are intended to keep long-end yields bolted down to prevent the system from collapsing into something corresponding very closely with an, erm, collapse.
There is no doubting, international buyers of USTs are generally going to be fewer in number than was historically the case.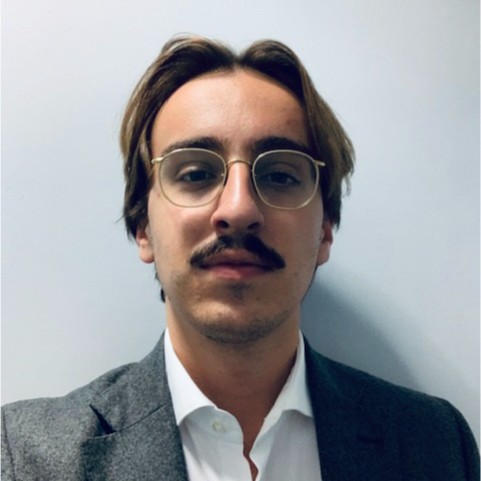 As a noob layman, that definitely does sound like QE to me

Separately, ██████████████ ██████████████ the Shanghai premium for gold which yes – The Blindspot also flagged weeks ago ????". (I'd like to point out the emoticon is Izzy's, not mine.
I have never used an emoji and never will
And on that front (not for redaction), Izzy understands from other sources that the Chinese have now taken delivery of a bunch of physical New York gold in response to that arb.
 This could or could not be why the GLD ETF has been acting weirdly since Friday
In that sphere of unimpeachable legitimacy -Twitter, I saw claims that China had now amassed 4460 tonnes of gold which is roughly double what ahem, more reliable sources estimate ~ 2150 tonnes.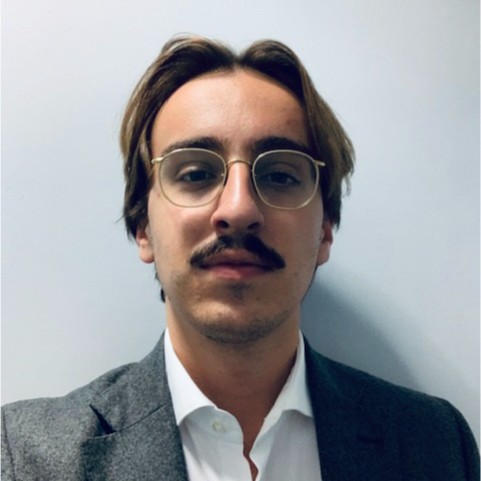 Dayum

hmm
The US in the gold game quietly bowed down, 4460 tons of gold has been safely transported back to China, which is definitely a sensational news for the international financial markets!

The US had stockpiled the vast majority of the world's gold, pic.twitter.com/K6mgNbPH8O

— Yin MR (@YinZP365) October 25, 2023
A guy who describes himself on his Twitter bio as 'Fighter for the Third World! Expose false things, correct life values and world outlook, reject pornography. Love peace and oppose pseudo peace. Honest CHINESE!'
I'm sceptical of his credentials…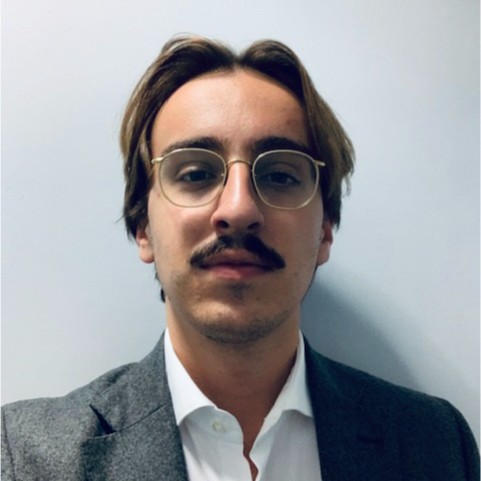 What does the rejection of pornography have anything to do with the rest lmao.

There's no doubting the emphatic buying spree China's embarked upon but the quantum is still uncertain.
OK, boomer quiz for a zoomer audience:
The top five holders of gold, if those dubious rumours are set aside?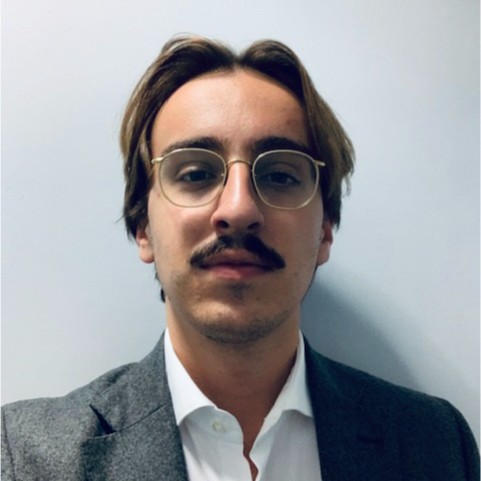 Ummm
I'd guess the United States, and China.

US ( 8100 tonnes) Germany 3300 t, Italy and France ~ 2450 t and Russia 2300 t
Clearly, the direction of travel for the Chinese, esp if they want the RMB to become a world reserve currency, is higher
In fact, what's surprising at present, given that weight of buying, is that gold only just made it to $2000
(BTW – Izzy says; do remember to spread the word about SML's live chats so that we can continue our momentum)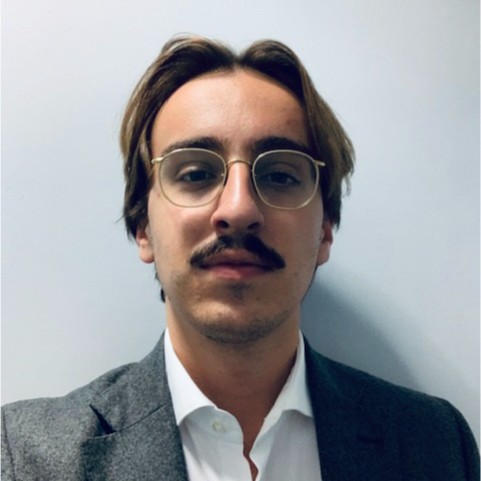 Stonks (and SML) only go up

Onto GS strategist Pasquariello my favourite strategist when I was trading markets, and not just for that beautiful nomenclature… remains constructive on markets into year-end.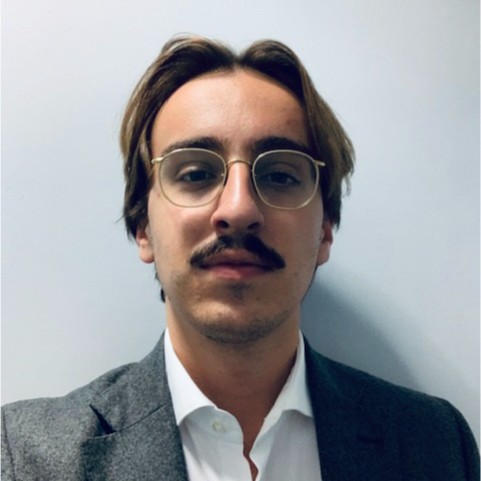 Ehhhh ????????????????

He's very much of the opinion the Fed won't hike in Nov or Dec (the next FOMC is 1st Nov), that US consumption remains healthy and that the US economy is trending more towards acceleration than deceleration.
After the reporting season ends next week he expects buybacks to resume and he's still positive about the durability of US big tech and its superior earnings growth potential.
His chief concern, and it's understandable, is 'Who will buy $1,784,000,000,000 of newly-issued Treasuries next year?'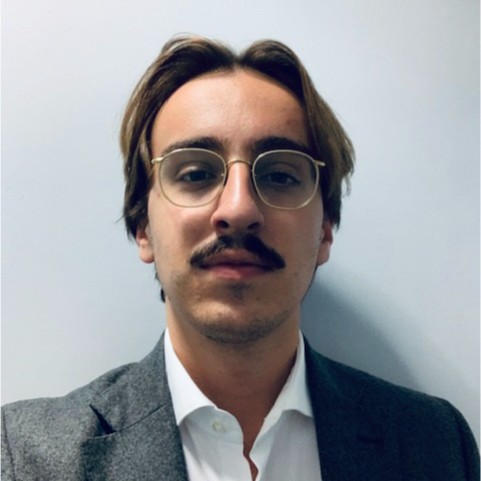 That's a lot of zeros!

As an English graduate, I prefer words and struggle with numbers and I spent a fair while trying to say that number when I read it. $1.784 trillion? That right?
Get back to me on that.  It's hard enough for me to say it, let alone answer it.
It's the ECB shindig in Athens today and of course, the one thing everyone wants to know, especially since Izzy has her Politico team on the ground with the facts at their fingertips, is….
…what was on the menu for policymakers at dinner last evening?
(or in Liverpool, 'What didcha 'ave for tea?')
Typical Greek favourites such as taramasalata, spinach pie and shrimp, accompanied by Assyrtiko wine.
(On this note, far more important than the ECB and monetary policy for the whole of Europe, the most interesting wine I drank in 2022 was a Xinomavro rosé by the rising star of Greek wine, Apostolos Thymiopoulos.)
Do you like Greek wine, Dario?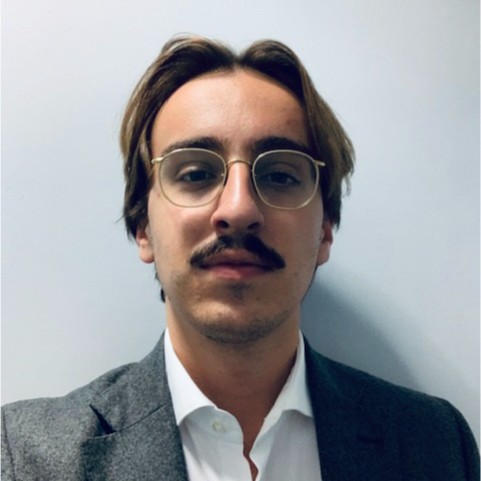 Never had it. I stick to Spanish
(and French when I have to pretend that my taste is led by anything other than my patriotism)

Dionysus would be very upset
It's a rose like no other I ever drank and despite its crappy label (search here and you will see how unprepossessing it is
It's sensational and was very reasonably priced although after hagiographies like this in Decanter.
I doubt he will be next year.
(the wine is sold out so make a note and buy next year)
But — back to policy. And here's the curtain raiser from POLITICO:
 We can safely assume the ECB will pause its interest hike campaign, given the lack of last-minute leaks to the contrary. How long a pause depends on what's happening in Israel, as President Christine Lagarde seemed to confirm in comments to Greek broadcaster ERT last night.
The war between the Jewish state and Hamas complicates the trade-offs between growth and inflation. The question for rate-setters will be how far they can go in their fight against inflation, while conflicts on Europe's doorstep threaten to snuff out the economy's few remaining bright spots.

As Daniel Kral of Oxford Economics put it, the conflict could put pressure on fuel prices, but a rate hike won't help the energy price situation, which already feels the effects of uncertainty about gas supplies.

On the other hand, the PMI and the ECB's Bank Lending Survey were a reminder that a 2H23 recession is on the cards. Before the blackout period, Greece's Yannis Stournaras, a dove, urged his colleagues not to rush into more tightening until the extent of the conflict became clearer. Austria's Robert Holzmann, from the hawk side, used the pages of the Greek paper Ta Nea, to warn that an oil price shock might require extra efforts from the ECB to tame inflation.

As usual, it will be Lagarde's job to broker an agreement between all the opinions around the table.
chart for emphasis (courtesy of Mike Bloomberg)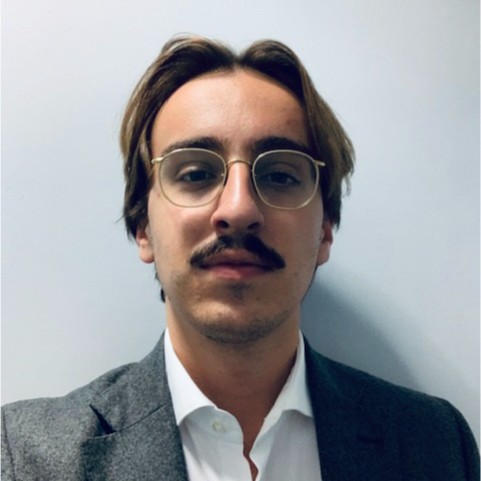 (Thanks Mike)
We also have something from Mohammed El Erian, Bill Groves' sidekick at Pimco

ah, my ole mate Mo'
I wanted to be president of my college too but he donated approximately $100mill more than me to the university coffers and got the job instead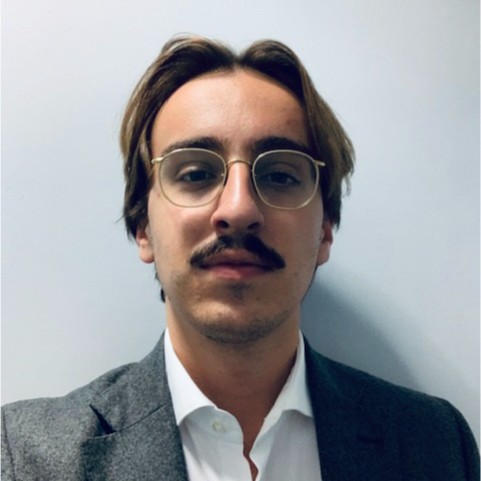 Now that's just unfair

2 things about Mo – 1. I think he captained the college at footy in his day and 2. He's shorter than you think.
Like a lot of famous people.
Duff numbers from Unilever this morning, prompted a fall in the stock price and while I don't like seeing anyone's pension suffer, I must confess to a degree of schadenfreude here…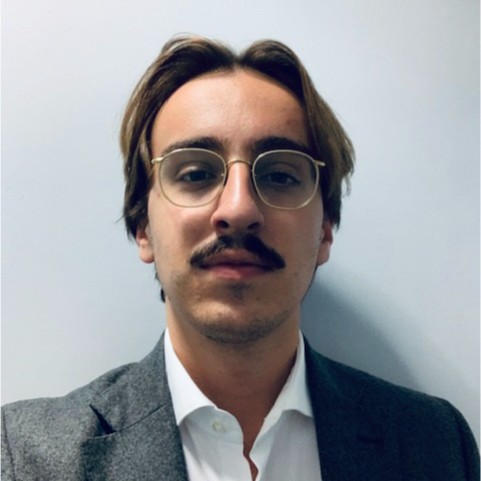 What have you got against Unilever?

Unilever is one of the companies still refusing to completely withdraw from the Russian market.
Which I find unforgivable, especially their mealy-mouthed, squirming excuses for not doing so.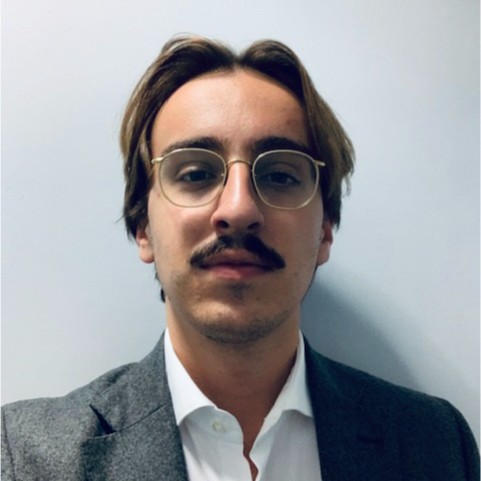 Ah I see

Unilever has been under pressure but managing to withstand it without any apparent misgivings
They claim  "We do not think it is right to abandon our people in Russia" but they will, however, allow their employees to be conscripted
to fight in Ukraine, kill other people and be killed themselves
That's looking after your staff, OK.
So no Dove deodorant, no Magnums, and no Ben n Jerry's in our house any longer.
(and we loved the baked Alaska one).
But Marmite was never seen on our shelves before, mostly because it tastes of arse, and it won't ever be now.
To distract me from my rant, any earnings you've looked at, dario?
(I hadn't seen Siemens move before I started this am)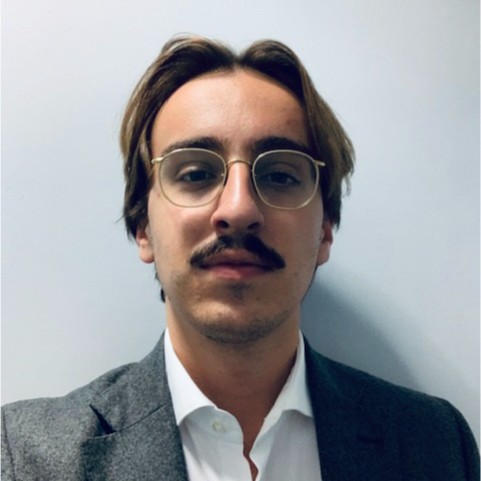 Biiiig – and curious – day for tech earnings
Meta, Alphabet, Microsoft. Everyone seems to have beaten most analyst estimates for the most part
But things didn't move as you'd expect them to (or at least not as this Zoomer would've)
The 7 largest tech stocks in the S&P 500 lost a combined $500bn today – the most widespread tech selloff in months.
META stock is down over 4% in today's pre-market off the back of… relatively decent earnings?
They beat analyst estimates for their earnings by almost 30%
The company's "year of efficiency" turnaround strategy – also known as the "holy f*ck we messed up with the metaverse let's focus on something that works for a change"  – seemed to have worked for young Zucc.
And a brutal 2022 saw them lay off over 10,000 employees, with cuts continuing through to the end of 2023…
Their YoY quarterly revenue gains of 23% amount to $34bn, beating analyst estimates of $33.5bn.
Impressions on its core advertising business grew 31% YoY in September, with a 6% YoY decrease in average price per ad – a lower slippage than last year when it fell by 18%.
Now – for all the boomers.
Something you may have missed was Meta's successful ramp-out of Instagram Reels.
Initially seen as a cheap TikTok knockoff, my anecdotal evidence shows the Millennial – upper Gen Z (like myself) bracket (1992-1998) have become hooked.

I don't even know what that sentence means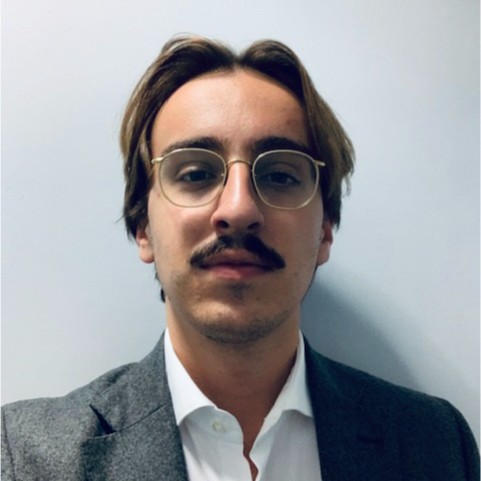 They're basically short videos.
Every morning I wake up to five friends having sent me different reels.
All of this good news led to an immediate rise in stock price by $11, which quickly soured. So why the sour puss?

I have something on algos later, however
I think these numbers were well-telegraphed. This is the reason Big Tech has outperformed so much YTD. It was in the price
And the issue now is who is the new, marginal or incremental buyer of this sector when it is already a very crowded space for fund managers, seeking a pocket of the mkt with superior earnings growth.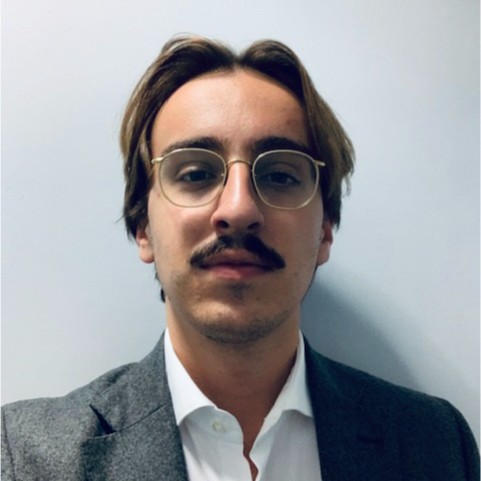 That sounds very well-reasoned to a noob like me.
Another thing may be Capex. They delivered a lower initial outlook for 2024 capex than analysts had been expecting, suggesting Meta is less bullish about future demand for its products
And the second thing – which is likely secondary – is Congressional bipartisan support to prevent kids from using Facebook

(Confession here – never been on Facebook)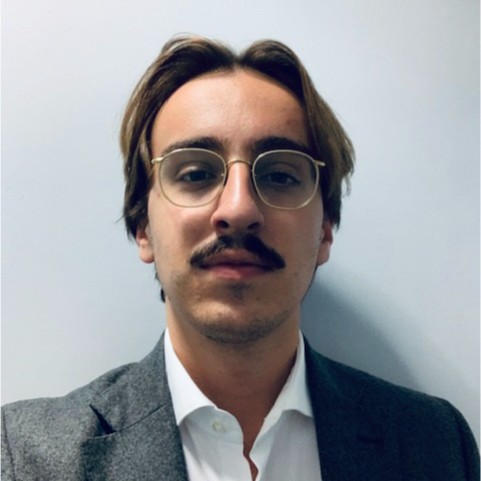 But in all likelihood, online chatter points to Google's earnings "crapping the bed"
Just a little reminder – 10% down for Google means almost $200bn in market cap erased.
And it's a little confusing, cuz Alphabet reported revenue growth of 11%
Finally returning to double-digit growth in over a year – with both sales and profit topping analyst estimates.
But – and here's the big but – Google's cloud revenue came in just below estimates at $8.41bn – missing the mark by $20mn.
This result is being pointed to as the critical reason for the stock's downbeat performance.

I think that if the market is long the stock in anticipation of good numbers then it's not surprising, perhaps, that the focus on the one less-than-pleasing line entry as a justification for booking some profits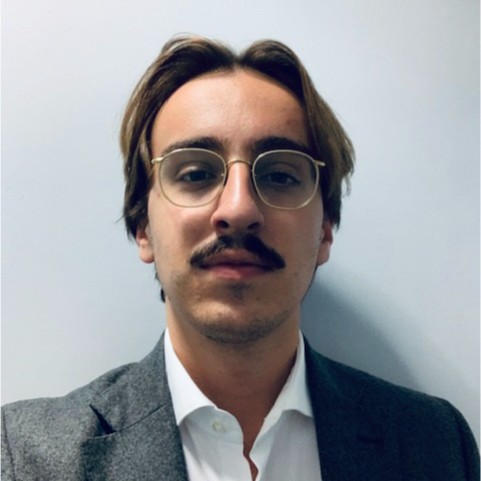 It's intuitive that a low performance on the cloud has such outsized effects, from a non-trader perspective
It's not just that cloud services are "the future", as we've been told for a decade and more
AI has made them even more important.
The rise of artificial intelligence has proven increasingly useful for businesses, who are turning towards cloud services to run the hefty workloads these AI's take on
Now – Google's cloud still grew by 22% from a year earlier – but missed estimates make everyone think Google is losing out to AWS and Microsoft

(my cloud is growing)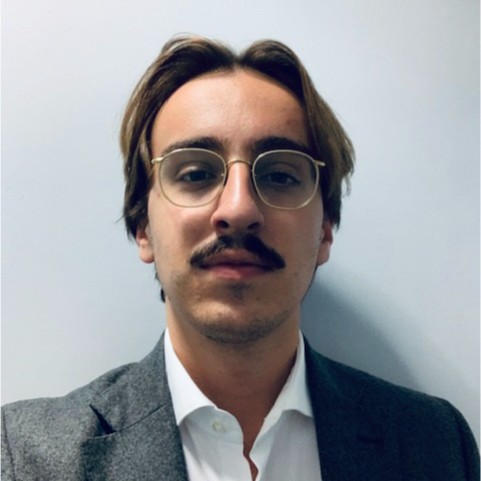 And partially related – behind the scenes in all this – is the mediocre ongoing nature of DeepMind.
In case you don't know, this was supposed to be the OpenAI, breakout genie-whizz kid, dominating the world, AI of Google

(I didn't know)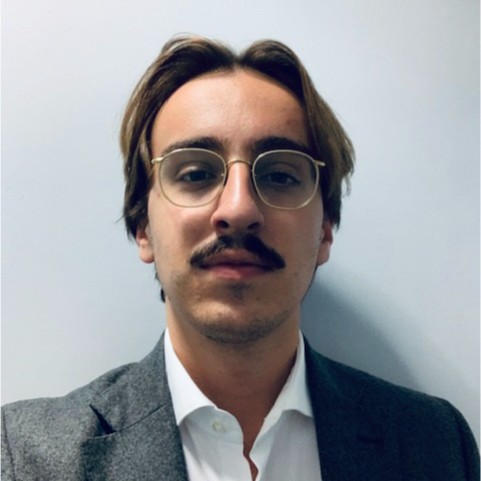 A friend of mine works at Google's DeepMind, whose employees have a sort of elite status at Google and look down on normal "Googlers".
 For example, their keycards open all Google doors, but Google employee's keycards don't open DeepMind doors.

This is like reading a different language, it may as well be in Sanskrit.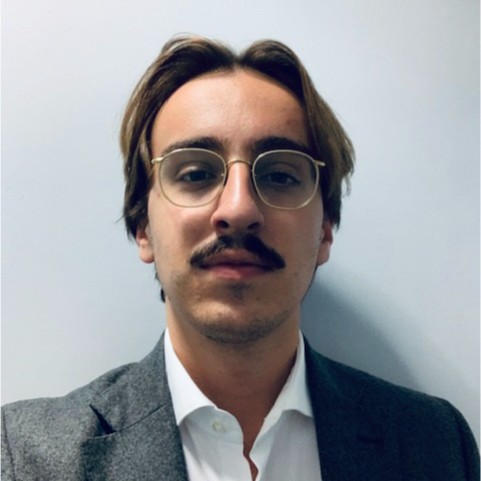 Their ultra-secretive projects meant he never gave me a glimpse at their ongoing projects, despite my pestering.
But I remember what happened when I met him the day after ChatGPT was released
"Oh God please stop talking about ChatGPT"
It was the first time I'd seen a crack in the DeepMind ego
Here was the problem: Microsoft's OpenAI focused exclusively on a text-generating AI.
DeepMind took the totally opposite approach.
Like A16z, they adopted a "spray and pray" approach to AI – funding as many innovative directions that AI could predictably be used for as they could. What that meant, however, was that by the time ChatGPT came out, all they had was a lousy protein simulator.
And the protein simulator is insane – don't get me wrong
And it's put large numbers of biologists who built models on protein growth out of a job already
But it's not ChatGPT cool, is it?
Now, Google's Bard AI – which they threw everything and the kitchen sink at to develop quickly – is almost as good or better than Chat GPT. but the loss of first mover advantage – and to a dinosaur like Microsoft – was quite the black-eye.

I don't know how they can look themselves in the mirror after this strategic howler.
(note to self: reread this later and try and find out what it means)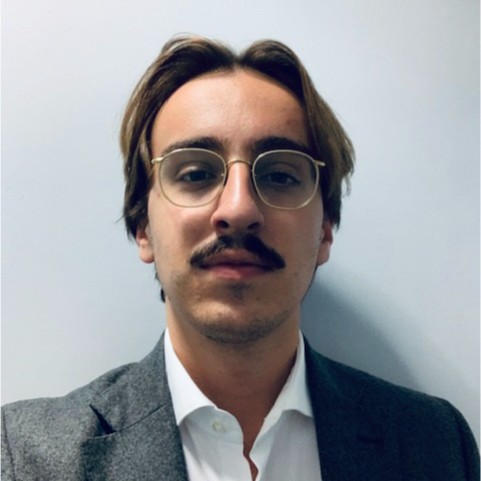 The only tech stock that didn't poop the bed was Microsoft.
Net income jumped 27%, revenue at $56.52bn rather than $54.5, at 15% growth
…and Microsoft's Intelligent Cloud segment produced $24.26bn – above the $23.49bn consensus by analysts.
So it's no wonder Microsoft stock is up – but it's only up by 3%
So – unless my Zoomer self is missing something…
I'm still blaming the algos.

I also blame the algos but not for MSFT's underperformance
There were several longeurs during the long dark afternoon of the soul in my suburban wine shop yesterday which were interrupted only fitfully.
During a two-hour spell from 2-4pm, only two people entered the shop, independently of one another, and both of them asked me if I sold 'mead'.
This is a bugbear of mine.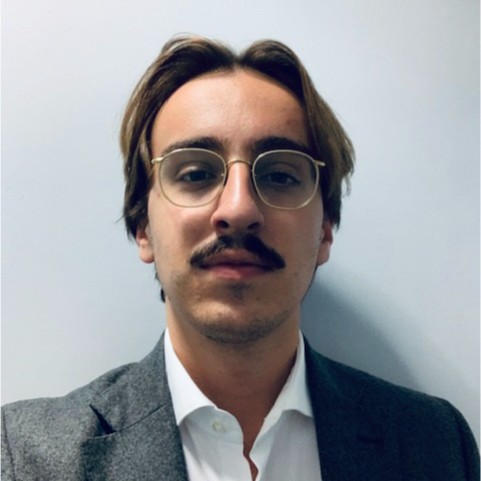 (The conf cap for AAPL's Q4 results is November 2, the earnings report on Nov 1)

It happens quite regularly – the mead thing, I mean – in my shop, usually you'd expect the request from some beardie/ hippie/ woman with unshaven armpits/ earth mothers / the like but of late young people have been asking for it also.
I don't know why, but it drives me nuts. I like wine. I drink wine. I sell wine.
The mead thing, the nervous opening of the door, the hopeful interrogative, the firm shake of my head. It's annoying.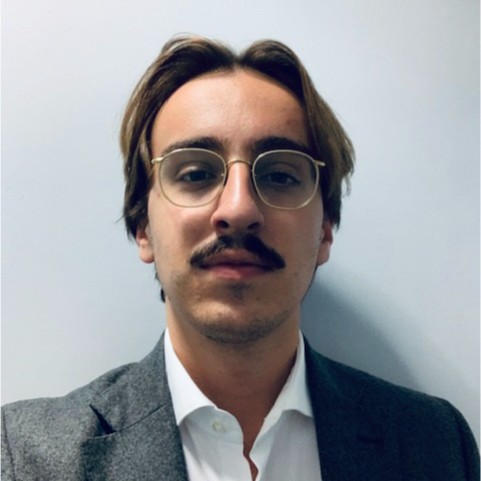 I can guess why mead is becoming popular

Julian Rimmer
12:26
I should have guessed!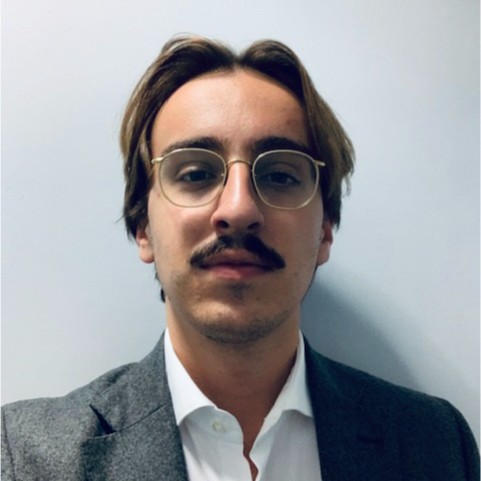 "Cottagecore is an aesthetic that celebrates simple living, particularly in the countryside."
Imagine dressing up in white linens and prancing about, skipping freely in mud, without shoes on

this is exactly why I abhor it with every fibre of my being
(@willosaurus – on English sparkling wine – yes, positive, not uniformly but quality is improving massively, esp as temperatures warm up.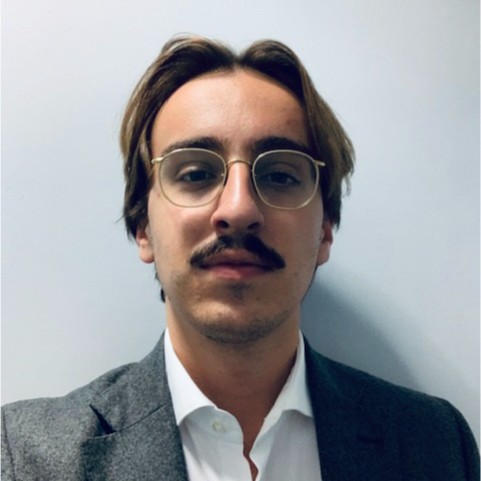 (So why the heck would ya buy it)

I conferred with a fellow member of the wine merchants guild who runs the second-best wine shop in Ludlow and confirmed he'd also noticed this recent trend.
Whereas my instinct is to cudgel mead drinkers about the head, he suggested perhaps I should consider stocking mead.
(I hadn't thought about that. I have now and I won't.)
Anyway, the young bloke yesterday told me, he'd seen a clip online of someone brewing mead
he reckoned the person before him had obviously seen the same thing.
He attributed the coincidence to 'the algos' deciding what zoomers should be looking at
Something else to blame algos for…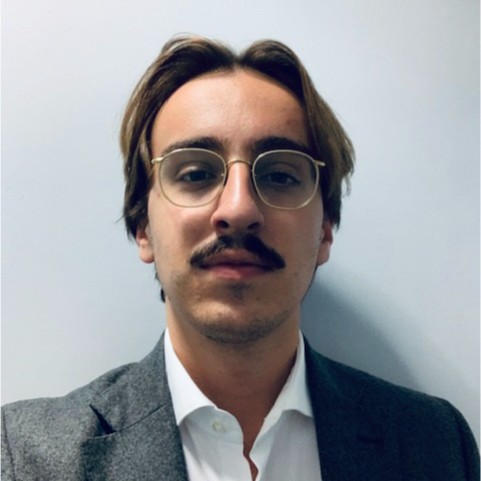 That's accurate – our taste is run by the latest viral trends on TikTok

Julian Rimmer
12:32
(they already ruined one so-called career of mine… now they threaten another)
On that apoplectic note, I wish everyone the loveliest of afternoons…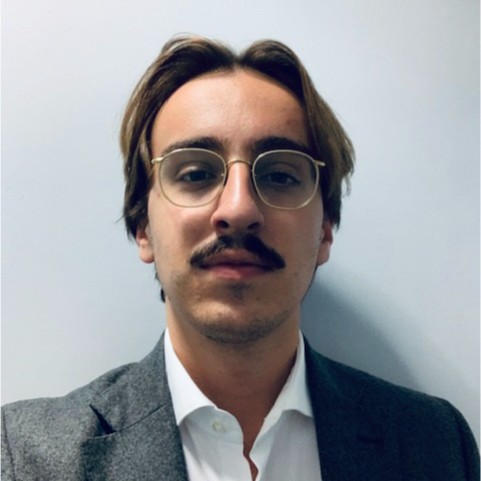 Aloha (because remember it's hello and goodbye)