Dear Subscribers,
This is another 'lite' (and therefore free) edition of the newsletter as I finish off my annual leave. Thanks to Dario Garcia Giner for putting the bulk of it together. We will be back with proper analysis and commentary next week. For those curious about my thoughts on the Farage affair, you can check out my latest Twitter X extended post thingy here. But there's nothing in it I haven't stated in this newsletter before.
In other news it was a big week for UAPs. I still can't make heads or tails of the issue, so I decided to take a fintwit poll about how seriously to treat the matter. So far, the majority of the finance community that follows me thinks it's a government distraction op. I am sympathetic to this idea.
I find myself wondering how listed companies like Lockheed Martin can get away with black budget R&D secret projects in the post-Theranos age. Turns out, there are massive exceptions for investor disclosure under NISPOM, which is the National Industrial Security Program Operating Manual.
And these exceptions don't just apply to defence contractors. Even a company like McDonalds, which provides contracting services to the US military, is given an information cloaking allowance under the regime. You can read more about it here. It's amazing when you think about it. We talk about military civil fusion in China all the time, but the fact that investors have and always have had zero scrutiny over classified programmes at US defence contracting firms must have some bearing on efficient capital allocation and pricing. Or so you would think.
In other news that you might have missed this week, the heat on Hunter Biden turned up many notches as his plea deal fell through, a superconductivity breakthrough had everyone wondering if levitation might be possible soon, and Facebook was shamed for purging posts at the US government's behest.
More importantly, the ECB lifted its key deposit rate to 3.75 percent this week but it also decided to re-jig how it remunerates the minimum reserves it requires from commercial banks.
As my Politico colleague, Johanna Treeck, reported… until now, the ECB had paid interest on such balances at the same rate as its deposit facility. But now it will pay them nothing. It will, however, continue to pay interest on excess reserves, which remain "ample".
Until next week, adieu.
Izzy
ESG backlash:
Business, Economics, Finance etc …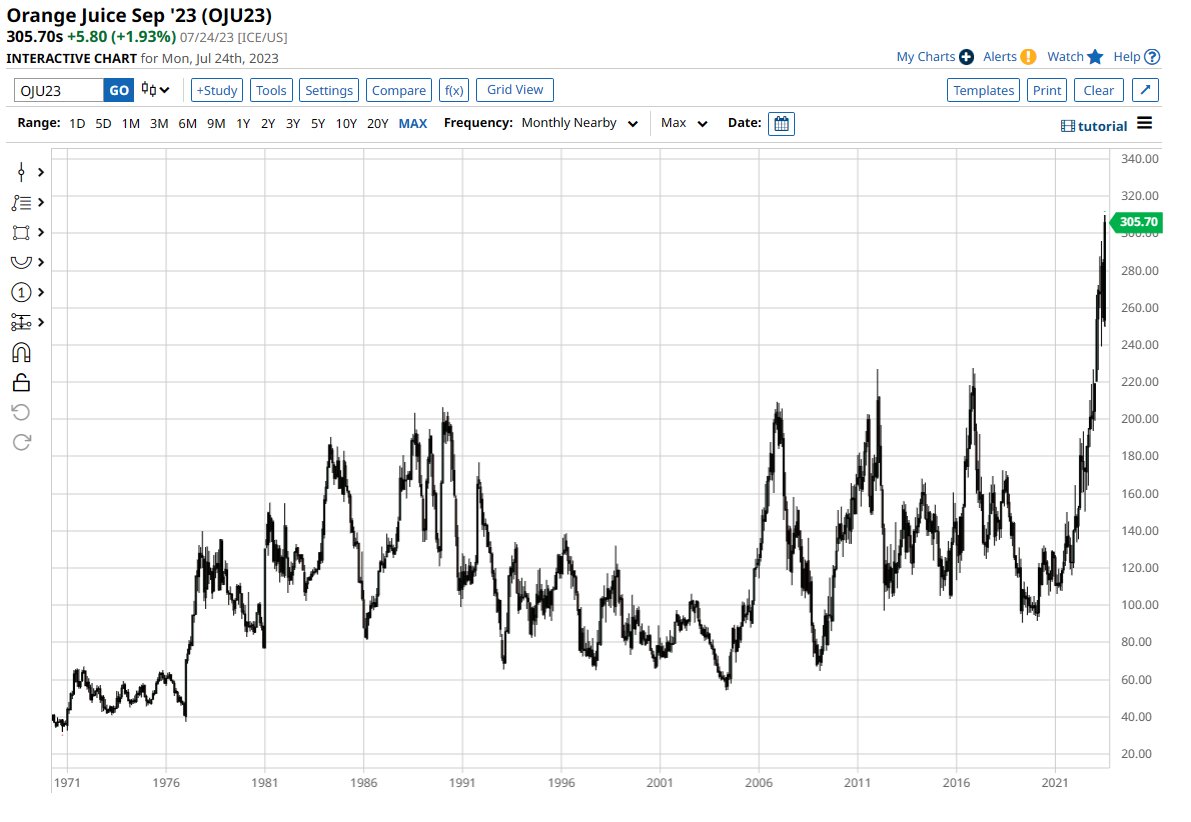 Cryptocurrency evangelism:
On day three of Sam Altman's Worldcoin launch, massive queues of people lined up with the promise to receive some cryptocurrency in exchange for an iris scan.


.

Noted 'alternative media' voice and chronicler of the deep state, Whitney Webb, wasn't too impressed with technologist Sam Altman's ambition to scan everyone's retinas with a silver orb in exchange for cryptocurrency. Neither was Twitter founderJack Dorsey.
Media matters:
Climate Crisis:
.
Former Greenpeace activist and ecologist turned climate crisis critic, Patrick Moore, flagged a chart from a Lancet study, which had compared cold deaths to heat deaths in Europe with an unequal Y-Axis. This unequal axis appeared to show heat as comparably deadly as cold, though cold deaths exceeded the former by 10x. The adjusted chart is next to it.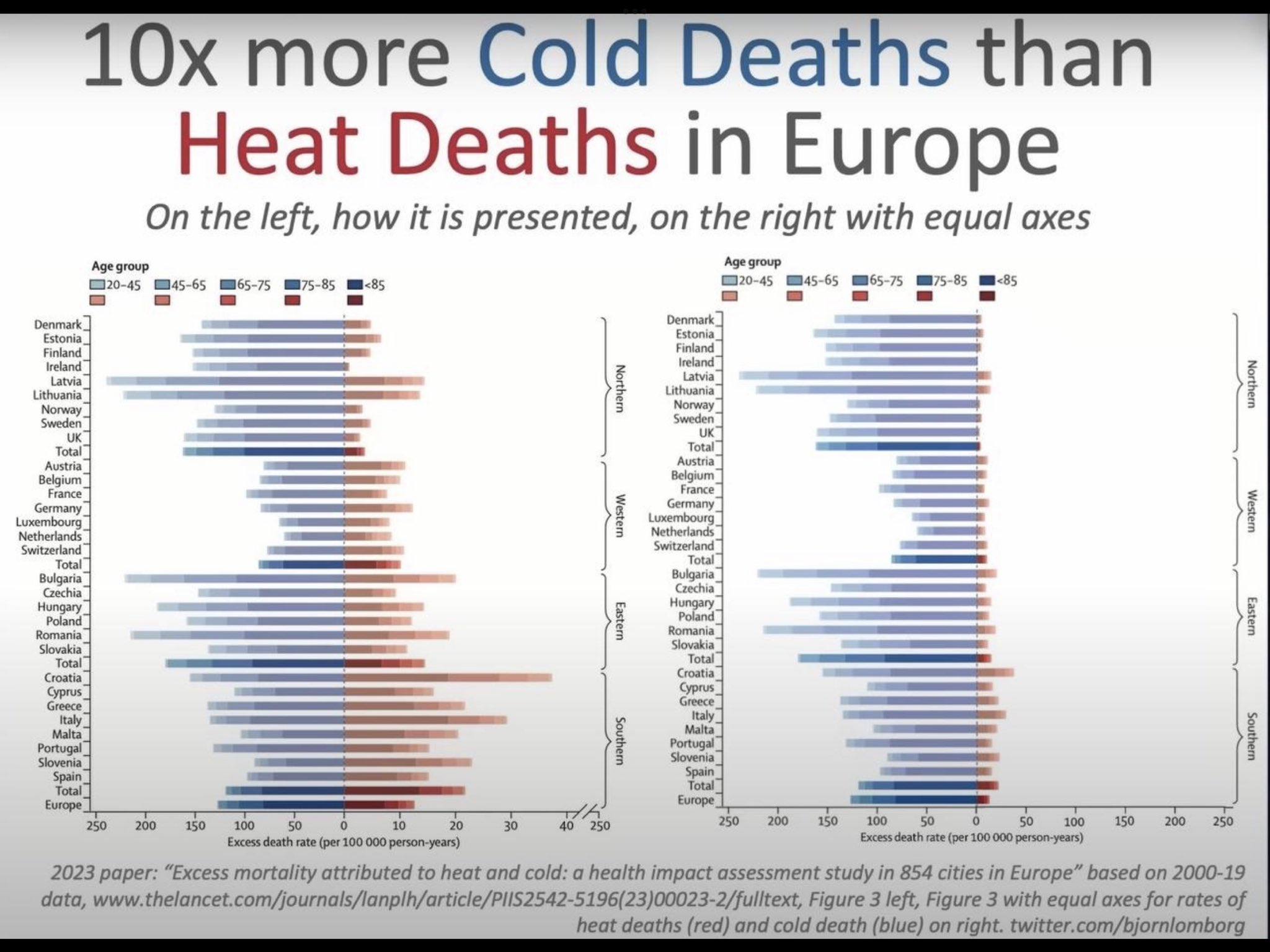 Moore had previously commended Dr. John F. Clauser, Nobel Prize winner of Physics in 2022, for claiming in May that "there is no real climate crisis". Clauser had, at the time, stated that, "climate science has metastasised into massive shock-journalistic pseudoscience."


.

Authorities in Italy and Greece blamed the month's devastating wild fires on arsonists rather than climate change, though the extreme heat will have made things worse. One arsonist was caught on camera by a drone.
American political drama:
Politics, politics, politics:
The FT's Janan Ganesh revealed the unthinkable about French President Emmanuel Macron. He might not have been a  'Davos man' all this time after all.
Geopolitical hot spots:
A Swiss intelligence report concluded that Ukraine's Volodymyr Zelensky may be showing some 'authoritarian traits', as some Swiss parliamentarians call on Ukraine to carry out some democratic reforms to halt this backsliding.
Technological changes:
Chinese officials reportedly 'changed the weather' to avoid rain on Xi Jinping's parade according to a Beijing University study. The study alleged the government induced rain the night prior to the parade and then laced the clouds with chemicals to reduce air pollution and guarantee clear skies for the day of the celebrations.


.

Google put in place a pilot program for 2,500 of its employees to operate their work PCs without external internet access, as the company ostensibly tries to put additional safeguards in place against cyberattacks.


.

Korean scientists claimed they had made a room-temperature superconductivity breakthrough. But there were reasons to be sceptical.
UAP in the House:
Three former high-ranking personnel from the American military, including Dave Grusch, David Fravor, and Ryan Graves, testified under oath of their knowledge of UAP before a House committee. Most notably, Grusch reiterated that parts of the U.S. Government had 'intact' non-human vehicles, and had recovered some 'non-human biologics' at alleged crash sites.